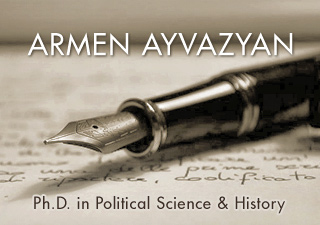 ACADEMIC FIELDS

- National Security of Armenia
- History of Armenia and Near East from the XVIIth to XXth centuries
- Military History of Armenia
- American Historiography on Armenia
- The Relations between Armenia and Armenian Diaspora
- Geopolitics and regional security issues of Transcaucasia (South Caucasus)


---

ARARAT CENTER FOR STRATEGIC RESEARCH

Please click on the logo to visit the website.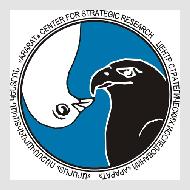 DISCUSSIONS ON ARMENIAN STUDIES
---


Response to Everett L. Wheeler's review of The Armenian Military in the Byzantine Empire By Armen Ayvazyan, 16.02.2013

"The Armenian Language and Armenian Studies: An Interview with Linguistics Professor Bert Vaux", interview by Jason Sohigian, The Armenian Weekly Online September-October 2003


For discussions on Armenian Studies in Armenian and Russian please check the corresponding sections in this website.

For the full list of A. Ayvazyan's publications click here.